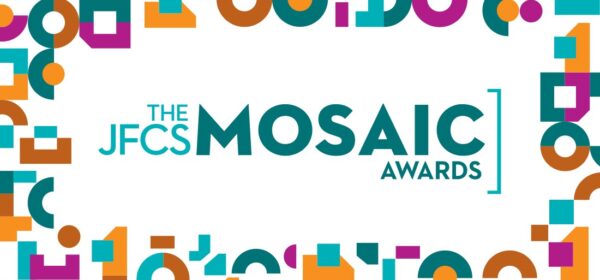 The JFCS MOSAIC Awards
---
2023 JFCS MOSAIC Awards Honorees:
Natalia Bishop: Investor | Founder | Inclusive Innovation & Entrepreneurship Leader, University of Louisville – Health Equity Innovation Hub
Luis de León: Journalist, Musician & Visual Artist, La Esquina
Victor Eddie: Clinical Counselor, New Hope International
Maha Kolko: Sponsorship Developer, Kentucky Refugee Ministries
State Representative Nima Kulkarni: Managing Attorney, Indus Law Firm
The 2023 JFCS MOSAIC Awards will be held May 16, 2023 at 6pm at The Olmsted. We look forward to seeing you there to honor these outstanding individuals and their contributions to our city.
We are currently soliciting corporate sponsors for the 2023 JFCS MOSAIC Awards. If you'd like to be a part of this amazing event, contact Director of Advancement Courtney Evans for details.
---
The JFCS MOSAIC Awards recognizes individuals in Greater Louisville who embody JFCS values through their professions and community impact. We celebrate the diversity and accomplishments of these individuals as they help build the City of Louisville and Commonwealth of Kentucky into a brighter, more inclusive place. The MOSAIC Awards honor diverse leaders, changemakers and humanitarians who have all made significant contributions to their professional fields and have given back to the community that supported them.
All proceeds from the JFCS MOSAIC Awards directly supports the critical work we do with our clients and their families. By making a gift, in any amount, you are helping expand their possibilities and create a stronger community.
Purchase Tickets Here!
For any questions or inquiries about this event, please contact Volunteer & Events Manager Avery Markel.
---