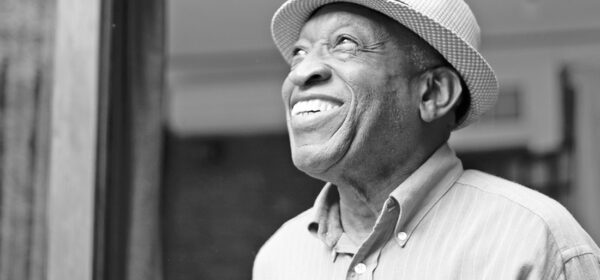 Jewish Family
and Career Services
---
Vision, Mission and Values
Vision
All in Greater Louisville live with dignity and purpose.
Mission
We expand possibilities for each person and every family to meet life's challenges with confidence.
Values
Guided by our Jewish values, we serve people of all backgrounds with:
Kavod (Respect):
Respect for the undeniable humanity of each person.
Chesed (Compassion):
Actions rooted in compassion and empathy.
Kehilah (Community):
Connections that strengthen individuals and build community.
Tzedek (Justice):
Advocacy that fosters fairness and equity.
Avodah (Service):
Service to others that has the power to repair our world.
History
Founded in 1908 as the Federation of Jewish Charities, their purpose was to regulate and coordinate activities of its constituent agencies and to respond to local and national needs. They were founded due to the financial assistance and health care needs of new immigrants from Eastern Europe.

In 1910, the Federation established the Jewish Home of Convalescent Children to provide temporary care for children of Jewish families in which illness of parents or desertion had occurred. Just a few years later in 1917, the Federation of Jewish Charities became a found member of Louisville Federation of Social Agencies, now Metro United Way. The Federation also underwent a name change and became the Jewish Welfare Federation.

Over the years leading up to the Great Depression, the Jewish Welfare Federation began to hone in on their functions and focus on local philanthropic efforts. In the 1930s as the Great Depression was in full swing, the Federation found an increase in the number of transients and a refusal to aid central Jewish agencies dealing with national organizations as well as local agencies that were not constituent members. This time saw the beginnings of a new, large immigration from Hitler dominated countries.

By 1938, the Federation had zeroed in on seven major services; Relief Services, Intake for the Jewish Hospital, Funding, Legal Aid, Citizenship Assistance, Health Services and Employment Counseling. These continued to be the focused services for several year but in 1943, the Federation established the Jewish Vocational Service as the agency was becoming more professional, stressing the education of both Board and Staff members on casework, family practices and problem prevention.

The 1950s saw more of the same from the Jewish Welfare Federation and in 1956 their name was changed to the Jewish Social Service Agency to best express the functions of the agency.

The agency continued on, business as usual, until the 1970s where it saw an expansion of services due to an increasing number of adult clients. There was particular attention on women entering into the labor market after divorce or children leaving home, counseling of women and families and vocational evaluations for selected situations in business and industry. The agency also saw the closure of the Jewish Home for Convalescent Children in 1975 after 65 years of service to the community. In 1978, Jewish Social Service Agency and Jewish Vocational Service were consolidated to form the Jewish Family and Vocational Service focusing on five major services: Older Adults; Counseling; Resettlement; Education, Career Counseling and Testing; and Jewish Family Life Education.

The 1980s and 1990s saw the creation of serval programs with focuses on services for the elderly as well as business and career training for family businesses and young professionals.

By the late 1990s, the JFVS had outgrown its previous space and embarked on a building campaign for their new home. On November 26th, 2006 a Grand Opening was held and the building was named The Louis & Lee Roth Family Center in dedication to the Louis & Lee Roth families for their sizable gift and commitment in helping raise money to contributions.

While the early 2000s saw great changes in our country, the JFVS also saw changes in structure and programing to continue to best serve the community. In 2004 a Marketing plan was created and the first marketing campaign and JFCS newsletter was launched. 2004 also saw the first 1st Republic Bank Golf Challenge benefitting JFVS & JCC. In 2006 the first ever MOSAIC Awards were help to honor immigrants and refugees who have made major contributions to the community. By 2008, JFVS launched the For Generations to Come endowment campaign and raised 2.7 million dollars.

In 2008, JFVS celebrated 100 years of services to the community and hosted several celebration events including programs with Marvin Hamlisch and the Louisville Orchestra and Marcie Cohen Ferris, author of Matzoh Ball Gumbo. Other 100th Anniversary events included Bookapalooza, an enormous book sale, a Student Art Fair in conjunction with Jefferson County Public Schools and a Citywide Tree planting. The Leadership, Legends and Legacies Dinner celebrated our history and past leadership and featured Mayor Abramson speaking about leadership. A JFVS history/tribute book was produced. To wrap of the 100th anniversary year, Jewish Family & Vocational Services planted 100 trees by the Bernheim Bridge in Cherokee Park and unveiled their new name, Jewish Family & Career Services.

2009 into 2010, JFCS opens its food pantry and becomes a Dare to Care closed food pantry site. The Community Advisory Council is also formed to provide input from a broad array of community members. JFCS programs continue to excel over the next few years, receiving numerous grants to assist in progressing careers as well as endowments to assist in covering the costs of family therapy and homecare services.

After over 40 years dedicated to JFCS, Judy Freundlich Tiell retired on December 31, 2018 and Deb Frockt became CEO in February of 2019. JFCS remodeled and expanded the Sonny & Janet Meyer Food Pantry on January 28, 2020, making it an open Dare to Care site for the first time in its history. In response to COVID-19 and the global pandemic, JFCS began remote services in March of 2020. The JFCS staff was quick to move all of our services to a remote model, through either phone calls or video meetings. JFCS provided food pantry service by curbside pickup and home delivery, as well as homecare and transportation services for seniors.

In September of 2021, JFCS welcomed Dr. David Finke, as CEO. David brings more than twenty-six years of experience as a clinical psychologist and administrative manager in the social service sector, specializing in trauma informed care practices. JFCS continues to grow and expand their reach in the Jewish community and greater Louisville community, with a focus on trauma informed care, diversity equity and inclusion, and impact driven programs that serve clients in a holistic way.
Robin Stratton
Peter Resnik
Stephanie Mutchnick
Debbie Friedman
Mark Ament
Jay Klempner
Barbara Goldberg
Lowell Katz
Jane Goldstein
Marjorie Kohn
Jeffrey Weiss
Steve Shapiro
Gail Pohn