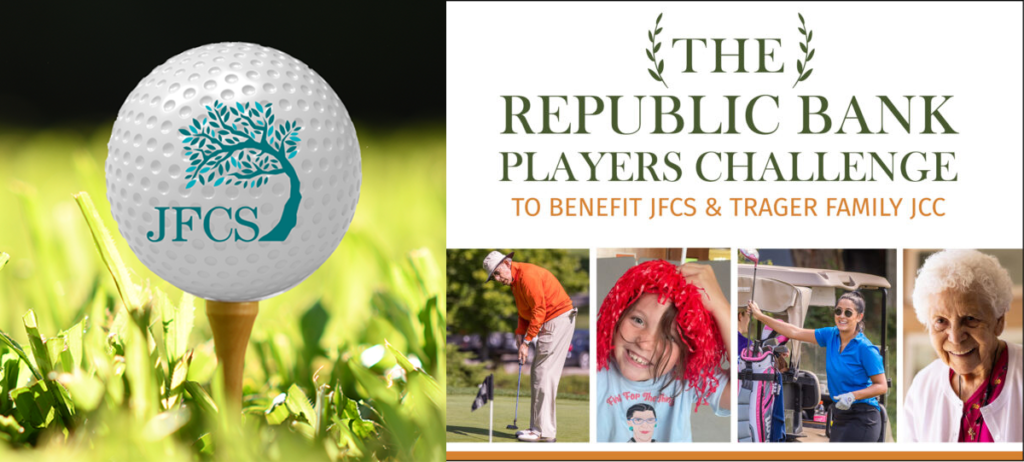 I wanted to take a moment to thank everyone for being part of this year's Republic Bank Player's Challenge. Your support and the proceeds from this event will touch many lives of those served by us at Jewish Family & Career Services (JFCS) and families and individuals at the Trager Family JCC.
Along with our teams, I would also like to thank Republic Bank for hosting an always-fun event, as well as our other sponsors:
Our platinum sponsor:
Our gold sponsor:
Our silver sponsor:
Our bronze sponsors:
Dealer Trade Network
Kaden Companies
Kosair for Kids
LDG Development
Money Concepts
Mutual of America Financial Group
Switow Hall Group
Tom Drexler Plumbing, Air & Electric
Geer Financial Services, LLC
Heaven Hill Brands
Our hole sponsors:
Ellis Badenhausen Orthopaedics, PSC
RoofTech
For 19 years, the Republic Bank Players Challenge Golf Tournament has benefitted JFCS and the Trager Family Jewish Community Center. Through the work of both organizations, your participation will make a meaningful impact on the lives of thousands in Greater Louisville.
We hope everyone will join us again in 2024 as we celebrate 20 years of the Republic Bank Player's Challenge.
~ Dr. David Finke, JFCS CEO