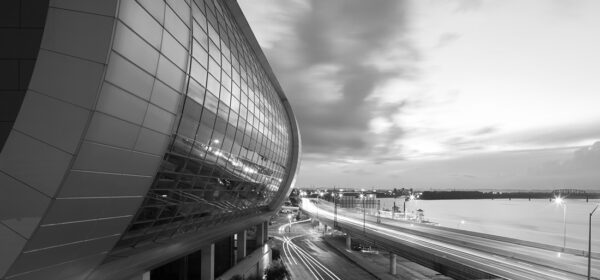 Leadership & Staff
---
2022 – 2023 Board of Directors
Michael N. Fine
President
Jim Ensign
Vice President
Mark Roth
Vice President
Jordan Green
Treasurer
Robin Stratton
Immediate Past President
Michael Gold
At-Large Member
Linda Shapiro
At-Large Member
Vas Abramov
Pam Alaimo
Corey Buckman
Salli Coleman
Ayala Golding
Melanie House-Mansfield
V. Faye Jones
Micah Jorrisch
David Kohn
Carly Mason
Betsy Prussian
Mark Roth
Corey Shapiro
Helene Trager-Kusman
Derwin Webb
---
Executive Team
David L. Finke, Ph.D., is a community professional with 26 years of experience in clinical psychology and administrative management. David joined JFCS as our Chief Executive Officer in September 2021, coming to us from Bellewood & Brooklawn (formerly Uspiritus), a residential treatment facility, where he served as vice president of residential programming.

Originally from Dayton, Ohio, Dr. Finke graduated from Washington University in St. Louis and Michigan State University, where he earned his Ph.D. in clinical psychology. He has been in private practice since 1995. In addition to his work at Bellewood & Brooklawn, he co-chairs the Bounce Coalition, a multi-agency community collaborative that implements trauma-informed practices in schools, courts, health care systems and other public and private sector agencies.

David and his wife live in Louisville and have three sons.

Email David at dfinke@jfcslouisville.org.
Lyndy Alexander, Chief Financial Officer, has made the primary focus of her career finance and administration in a non-profit environment, with the beginning of her career in public accounting and industry.  Lyndy is a native of Columbus, Ohio, with a bachelor's degree from Mount Holyoke College in Massachusetts and an M.B.A. in Accounting from New York University.  Lyndy resides in Louisville and has two grown sons.

Email Lyndy at lalexander@jfcslouisville.org.
Mauri Malka is a Licensed Clinical Social Worker and serves on the executive leadership team at JFCS as the Senior Director of Programs. She holds a master's degree from the University of Louisville, Kent School of Social Work. Mauri has over forty years of social service experience, working with people of diverse ages and cultural backgrounds.

In her thirty-plus years at JFCS, Mauri has worked in a variety of roles, including serving as the clinical resettlement coordinator, therapist, older adult director, family services director and more recently in an executive leadership position. Her early years with JFCS involved coordination and implementation of resettlement services for refugees. Her clinical practice has focused on cross-cultural issues, geriatric issues, grief and loss, couples counseling and family caregiver concerns. Mauri has facilitated support groups and delivered training to family caregivers for over two decades. Her work with individuals utilizes a strength-based approach that builds on competencies.

Mauri was instrumental in developing a one-stop senior program at JFCS that offers a full menu of services to seniors and their families, including transportation and non-medical homecare. Recent initiatives include the establishment of psychiatric services for individuals from youth to older adults and family strengthening programs that promote school stability and stable housing for families with children.

Email Mauri at mmalka@jfcslouisville.org.
Courtney Evans is the Director of Advancement at JFCS and started in her role January 2022. Courtney is originally from Lexington and went to school at the University of Kentucky, receiving a BA in International Studies with a focus on International Development in Latin America. After completing her undergraduate degree, she received an MS in International Development from Tulane University and completed various internships focused on human rights research. After completing her masters Courtney went on to serve as a Peace Corps volunteer in Ecuador as a Community and Youth Development Strategist. She moved back to Lexington where she was the Global Partnerships Director at Mission108, a small anti-human trafficking nonprofit doing advocacy, fundraising, and outreach. She then moved to Massachusetts to work as the Regional Program Director for Big Brothers Big Sisters of Central Mass and Metrowest; before leaving Massachusetts, she was the Director of Operations at the organization.

Courtney is excited to be at JFCS because of the opportunities for growth and the community and client centered approach to service. JFCS' holistic approach to service is what sets us apart. In her free time Courtney likes to travel, play bingo, watch and play sports, spend time with her pup and explore Louisville!

Email Courtney at cevans@jfcslouisville.org.
Kathryn Cowart, LPCC-S., is a community professional with 13 years of experience in clinical counseling and administrative management. Kathryn joined JFCS as our Assistant Director of Programs in August 2022, coming to us from Seven Counties Services, Inc.'s Child and Family West office, a community mental health office serving the West End community of Louisville, where she served as a clinical and program supervisor.

Originally from Northern Kentucky, Kathryn graduated from Loyola University Chicago and The University of Louisville, where she earned her Master's Degree in clinical counseling with a concentration in Art Therapy. She has been in private practice since 2021. In addition to her work at Seven Counties Services, Inc., Kathryn, worked at Bellewood & Brooklawn (formerly Uspiritus) for 9 years as a clinical counselor and ultimately the Clinical Director for the last 7 years she was there. Kathryn's clinical background includes work with children through adults on a variety of mental health concerns, diagnoses, needs, and trauma history. Her primary goal in providing mental health services to the community and clients that she serves is to assist clients in achieving their greatest autonomy and self-actualization in their daily lives. Kathryn has 8 years of experience in supervising and managing clinically based teams both in a residential and community mental health-based settings. Additionally, she provides clinical supervision for clinicians with their LPCA working towards their LPCC in the state of Kentucky.

Kathryn and her husband live in Louisville and have a son, two cats, and a dog.

Email Kathryn at kcowart@jfcslouisville.org.
Lauren joined the JFCS team in 2021 as the Executive Assistant. With extensive experience as an Executive Assistant, working with amazing CEOs and Boards of Directors over the years, she feels as though she has found her home at JFCS. Her positive and warm demeanor dovetails her role as a liaison between the executive team and the Board of Directors, as well as a general multitasker extraordinaire.

Lauren has a great partner and son, who loves to laugh as much as she does. She revels in making lists, creating art, pen-palling and listening to podcasts.

I feel and see JFCS's values at work and in-action every single day that I am here. Our guiding principles and values sincerely matter to me and they radiate through our entire staff. I am genuinely proud to say I work at JFCS. It is an honor to work alongside such a giving, mission-driven group of people. From direct-care providers to admin staff, to our dedicated Board of Directors. We all come together to serve others and do our part to repair the world.

Email Lauren at lkelty@jfcslouisville.org.
Finance & Administrative Team
Weeraphorn Kopp is the Director of Finance and has been with JFCS since 2012. She received an MBA from Xavier University and a BBA from Assumption University in Bangkok, Thailand. Most of her career has been spent working for nonprofit organizations.

When not at work, Weeraphorn enjoys spending time with her family. She especially loves watching her daughters play field hockey, watching Netflix and walking.

Email Weeraphorn at wkopp@jfcslouisville.org.
Anne Wilkins joined JFCS in August 2022 as our Revenue Associate. She brings over 25 years of experience in Accounts Payables, Receivables, and Medical Billing to our Finance Team. She thrives when learning new methods and welcomes new challenges with the end goal of proving the best service to clients.  

 Anne loves helping people and spends much of her free time volunteering. She spends her free time traveling and enjoying new experiences with her fiancé, family, friends and her two cats, Suey and Penelope.  

Email Anne at awilkins@jfcslouisville.org.
Bonnie Lewis holds the current record for longest-serving JFCS staff member, at over 31 years! As our Senior Accounting Clerk, Bonnie has over 21 years of experience and knowledge in Accounts Receivable and over 11 years' experience in Accounts Payable. Her extensive experience has made her the backbone of the finance team.

Email Bonnie at blewis@jfcslouisville.org.
Amelia Grady is the JFCS Office Administrator and HR Coordinator and has been with us since 2018. An integral part of the Administrative Team, Amelia helps keep our staff supported and ensures they have everything they need to successfully serve our clients. She's also responsible for maintaining our building operations and seems to do a little bit of everything to ensure that JFCS is able to meet the needs of the community.

In her spare time, Amelia loves to cross-stitch and bake. She enjoys puzzles, pranks and spending time with her family and her cat, Ferguson.

Email Amelia at agrady@jfcslouisville.org.
If you've ever called or visited JFCS, chances are you've encountered Anita Jarboe. She has been our receptionist since 2000 and has been the warm, welcoming face of JFCS for over 20 years. Prior to her role at JFCS, Anita worked in the financial industry for many years.

As receptionist, Anita is the first person most clients and other visitors encounter at JFCS. Her genuine and caring personality help each individual feel accepted and welcomed, as well as served in an efficient and professional manner.

When she's not at JFCS, you'll find Anita spending time with her husband and dogs, enjoying live music, decorating and crafting.

Email Anita at ajarboe@jfcslouisville.org.
Program Team
Jeffrey Brown joined JFCS in October 2022. Working in child welfare for almost 30 years, he brings his vast experience to JFCS as our Intake Coordinator. A graduate of Western Kentucky University, he spent almost 22 years at Brooklawn as their Director of Admissions, as well as working as a Discharge Planner and Youth Care Worker for a children's psychiatric hospital in Owensboro, KY. He also worked at the Salvation Army in their adult homeless lodge. Jeffrey has worked in a variety of settings, such as inpatient, community-based, partial hospital and residential, and has supervised staff in various capacities.

Besides his extensive experience, Jeffrey has been involved with martial arts for over 20 years and teaches yoga. He enjoys music, reading and traveling, especially spending time in the Caribbean with his girlfriend.

Email Jeffrey at jbrown@jfcslouisville.org.
Caleb Goldberg joined JFCS in October 2022 as our Data Analyst, working across teams to manage agency databases and provide analysis to help further our programs and mission. Caleb graduated from Earlham College with a Bachelor of Arts in Psychology in 2022.

Caleb is excited to join JFCS and is impressed with the wide range of services we provide, as well as the relaxed yet dedicated environment.

Email Caleb at cgoldberg@jfcslouisville.org.
Jessica, our Program Evaluator, is grateful to have been with JFCS since 2018. After graduating from the University of Kentucky with a degree in sociology, she worked for several years in a family business until realizing her passion was in nonprofit work. This realization has contributed greatly to the strength of purpose and tenacity that drives her efforts to support JCFS daily through administrative support of all JFCS programs, while promoting and furthering their mission.

In her spare time, she enjoys cooking, traveling, bowling and entertaining.  Jessica relishes time spent cheering on her beloved Wildcats, and spending time with friends, family and her husband Tony.

Email Jessica at jholloway@jfcslouisville.org.
Clinical Team
Dr. Sarah Roos is a clinical psychologist and has been with JCFS Louisville since January 2022. She received her masters and doctorate degrees in clinical psychology from Wheaton College with an emphasis on child and adolescent treatment and trauma-informed care.

At JFCS, Dr. Roos provides court ordered parenting strengths and needs assessments for individuals involved in the child welfare system in Jefferson County. She also offers therapy for individuals and families across the lifespan with a focus on trauma and adverse life events, relational challenges, mood disorders, and behavior/conduct concerns.

In her free time, Dr. Roos enjoys hiking with her dog, traveling to new places, reading a good fiction book, and watching movies.

Email Sarah at sroos@jfcslouisville.org.
Kennetha Williams, DNP, MS, APRN, PMHNP- BC, is a Nurse Practitioner and joined JFCS in late 2021. After earning a Bachelor of Art degree in Psychology and a Bachelor of Science degree in Nursing, Kennetha went on to near a Master of Science in Clinical Psychology from Eastern Kentucky University and a Doctor of Nursing Practice from the University of Louisville, with a specialization in Psychiatric/Mental Health Nursing. Kennetha also serves as an Assistant Professor at the University of Louisville School of Nursing, teaching undergraduate psychiatric mental health nursing.

After graduating from UofL's Doctor of Nursing program, Kennetha accepted her first Nurse Practitioner position at Seven Counties, serving as an Adult Psychiatric Mental Health Nurse Practitioner and working with individuals experiencing a wide range of mental health issues. In her extensive career Kennetha has worked with individuals of all ages, from children to adults. While she enjoys working with adults, her passion is caring for children and adolescents with developmental, behavioral and intellectual disorders.

Kennetha is a valuable part of the JFCS Clinical team, working alongside therapists and clients to provide medication management and psychiatric care.

Email Kennetha at kwilliams@jfcslouisville.org.
Jo Ann Kalb, LCSW, is a licensed clinical social worker who provides counseling for adults of all ages. She graduated with a master's degree from Notre Dame and the Kent School of Social Work and has been a part of the Family Services team at JFCS since 2007. Jo Ann is trained in modalities such as CBT, DBT, Insight, Mindfulness, TA, EFT, EMDR, Gestalt, Solution Based, Motivational Interviewing and Re-decision Therapy. She believes that therapy is a privileged process in which she gets to journey with individuals and couples as they identify their innermost thoughts and emotional triggers and behavioral patterns that are hampering their ability to thrive. Jointly they determine goals and action steps that help clients learn new skills to better regulate emotionally, calm a reactive nervous system, find ways to reengage in life, process hurts and losses, manage ongoing or acute stressors, do healing work around developmental and acute traumas and learn healthier communication skills.  Through the therapeutic process, clients can enact behavioral changes that enrich their lives and relationships and garner tools to better cope with life's challenges.

Jo ann learns a lot from her clients and has witnessed such courage and resiliency from them. Therapy can bring healing to troubled hearts, minds and relationships.

JFCS is a caring workplace with dedicated and compassionate staff that strive to meet clients' needs and link them to service both within the agency and in the greater community.

Email Jo Ann at jkalb@jfcslouisville.org.
Naomi is a Licensed Clinical Social Worker in the state of Kentucky. She earned her Bachelor of Science degree in Social Work from the University of Kentucky, followed by her master's degree in social work at Spalding University.

Naomi embraces the power of connection and emphasizes the importance of creating a safe and trusting space for the clients that she serves. Naomi has been in the field for over 10 years and believes there is nothing more powerful than the therapeutic partnership.  Working with her clients, she implements evidence-based techniques and utilizes a mix of cognitive behavioral therapy, narrative therapy, mindfulness practices, solution focused strategies, and a strengths-based approach to create individualized treatment to their unique and varying needs.

Naomi is also trained in Sandtray therapy and uses this approach with children and adolescents experiencing anxiety, depression, and trauma related issues. Naomi works with all individuals and couples throughout the life stages with specialization and interest in anxiety, self-esteem, co-dependency, relational, and postpartum issues.

Email Naomi at ncarrico@jfcslouisville.org.
Melissa Roth brings more than 18 years of experience providing both individual and group counseling in various settings. Melissa joined Jewish Family & Career Services as a therapist in December 2020 after moving to Louisville from Chicago, IL.  There she supported students, families, and staff as a social worker in a high-performing middle school. Melissa helped lead a district-wide transformation to Positive Behavior Interventions and Support (PBIS), a philosophy that resulted in new classroom management styles, improved school culture, and reduced disciplinary incidents. Melissa earned a Master's in Social Work from The Jane Addams College of Social Work, University of Illinois at Chicago in 1999 and a Bachelor of Arts in 1997 from the University of Denver in Colorado. In her free time, Melissa enjoys playing tennis and spending time outside with her husband and two children.

Email Melissa at mroth@jfcslouisville.org.
Klein Older Adults Team
Tumirrow Jones joined JFCS in September 2022 as our Older Adult Case Manager & Counselor. Tumirrow holds a Bachelor of Arts in Anthropology and Concentration in Sociology from the University of Louisville and a Master of Social Work from the Kent School of Social Work at UofL. She has also earned master's level training in Marriage and Family Therapy from the Louisville Seminary.

In addition to her social work background, Tumirrow also trained as a pilot for the United States Air Force ROTC Program at the University of Miami in Miami, Florida and is an ordained minister.

Email Tumirrow at tjones@jfcslouisville.org.
Paul Troy joined Jewish Family and Career Services as the Senior Crime Victim Advocate in October of 2022. Paul comes to JFCS with 20 years of experience in the field of victim advocacy; with nearly half of that time spent serving the seniors of Jefferson County. In addition to his time working directly with clients, Paul has presented extensively at national, regional, and state-wide conferences on topics like elder abuse, scam prevention, serving victim-defendants, and safety planning.

The Senior Crime Victim Advocacy program at JFCS reduces the barriers that seniors face when accessing the legal justice system.  By providing court advocacy, safety planning, information, referrals, and case management we help adults, 60 and older, in Jefferson County who have experienced crimes like:  financial exploitation, abuse, domestic violence, sexual abuse, robbery, burglary, or caregiver neglect.

Paul enjoys the supportive and collaborative environment at JFCS and is happy to be a part of the team. The father of triplets, when he's not working he enjoys spending time with his family, watching Jeopardy, and listening to music.
Jessica McGuire is the Homecare & Transportation Administrative Assistant. She's been with JFCS since 2019 and ensures the lines of communication between clients, caregivers and drivers stay open and clear. She also schedules homecare and transportation appointments and supports our front desk staff.

Originally from Southern Indiana, she attended school in Northern Indiana and lived there for 14 years before returning. When not at work Jessica absorbs as much knowledge as possible to keep up with her partner and two wonderful children! Her hobbies include crafting and DIY projects, mechanics, cooking and baking and collecting animals.

Email Jessica at jmcguire@jfcslouisville.org.
Family Stability
& Financial Independence Team
Aaron joined JFCS in 2016 and brought his extensive experience of over 18 years working with older adults to our agency. Prior to coming to JFCS, he worked as a CNA and Occupational Therapy Assistant. At JFCS, Aaron has flourished in several roles, beginning as an Administrative Assistant and coordinating our PALS Senior Transportation program.  He currently serves as an Older Adult Case Manager. His warm and welcoming personality always makes his clients feel at ease.

Aaron's passion for working with the older adult community comes from his grandmother, who raised him as child. When he's not at JFCS, he enjoys collecting boardgames and vinyl, playing piano and guitar and cooking.

Email Aaron at aguffey@jfcslouisville.org.
Sandee Golden joined JFCS as the Food Pantry Coordinator in December of 2019. She graduated from Michigan State University with a Bachelor of Social Work and has over 25 years of experience of working in Jewish Communities. Most recently, Sandee worked for Jewish Family Service in Cincinnati for 19 years, 15 of which were with the JFS Food Pantry. When Sandee moved to Louisville, she began volunteering in the JFCS Sonny & Janet Meyer Food Pantry stocking shelves and delivering food to clients. She strongly believes in equity when it comes to food and her warmth and care is evident to every client and volunteer who enters the food pantry.

Throughout her life, Sandee has lived in 13 cities and moved 36 times!

Email Sandee at sgolden@jfcslouisville.org.
Career & Economic Opportunity Team
Andrea has been with JFCS since 2010. She earned her undergraduate degree in psychology from the University of Louisville and her master's degree in Rehabilitation Counseling from the University of Kentucky. She is a Certified Rehabilitation Counselor and an NCHEC Certified Financial Coach. Through her years at JFCS she has worked with a variety of individuals of all ages and backgrounds, but her passion has always been working with individuals with disabilities.

Andrea believes that everyone has skills and talents, and she thrives on helping clients identify their gifts and how these gifts translate into long-term careers. To her, a career is more than just a paycheck, it's a purpose and an opportunity to realize one's true potential. When she is not working, you can find Andrea running, reading, listening to true crime podcasts or playing with her three kids.

Email Andrea at abrown@jfcslouisville.org.
Originally from a town halfway between Dayton, OH and Cincinnati, OH, Kristina has been living in Louisville for over a decade. She has been with JFCS since 2014 and services as a Career Counselor for Refugees & Immigrants. Kristina helps our new neighbors reach their educational and vocational goals in the US and empower them to take a proud part in the Louisville community.

Kristina has worked with immigrants and refugees for the last 12 years. She graduated from DePauw University with a bachelor's degree in Anthropology and Spanish and a minor in Latin American and Caribbean Studies. In 2019, Kristina earned a master's of science degree in Social Work.

In addition to cooking and trying new cuisines, Kristina loves to play piano, read, dance, hike, kayak and play with her two kitties, Meloso and Mancha.

Email Kristina at kmielke@jfcslouisville.org.
Cindy Key has over twenty years of experience as a transition strategist, career counselor/coach and executive coach.  She helps individuals from all walks of life, a vast array of industries and many countries, focus to align their skills, interests and experience, then communicate and leverage their unique value, to create new meaningful employment, find job opportunities, gain a promotion, start a business or achieve important personal goals.

Cindy is a Senior Professional in Human Resources (SPHR), Certified Business Manager (CBM), a Certified Business Coach (CBC), a Certified Personal Branding Strategist (CPBS), SHRM Senior Certified Professional (SHRM-SCP), and holds a Bachelor's Degree from Wayland Baptist University.  She is one of the founding coaches with The Institute for Career Transitions (ICT) a non-profit organization founded by Ofer Sharone, PhD. and MIT-based scholars designed to support individuals navigating challenging career transitions. Cindy joined JFCS Louisville in May 2020.

Transforming work, a job, or any situation, begins with small individual actions and connection.  Cindy's holistic focus begins with the needs and goals of the individual.  Her experience allows her to guide with résumés, interviews, job searching, salary negotiations, labor market research, exploring careers, navigating challenging career transitions, and more depending on an individual's goals and needs.

Email Cindy at ckey@jfcslouisville.org.
Valecia joined Jewish Family & Career Services (JFCS) in May 2021 as Director of Navigate.  In this role, Valecia is responsible for providing business planning services and microlending opportunities for aspiring entrepreneurs and small business owners.

Prior to joining JFCS, Valecia enjoyed a rewarding career of 33+ years in the news publishing industry with Gannett Co., Inc./USA TODAY Network.  Valecia, holding both regional and national roles, was recognized as an industry expert in consumer marketing, sales and operations and readily shared successful programs with colleagues for generating top-line revenue growth.   Throughout Valecia's media career, she assumed several industry leadership roles, including President of the Newspaper Association of America (NAA) Circulation Federation and President of the Ohio Circulation Managers Association (OCMA).

Valecia serves on the board for Center For Neighborhoods, Credit Builders Alliance (CBA) and CBA Fund, a Community Impact Cabinet (CIC) member with Metro United Way and AARP Kentucky Community Volunteer.  She holds a Bachelor of Arts degree in Business Administration, with minors in Communications and Economics.

Email Valecia at vquinn@jfcslouisville.org.
Patrick is a business management professional with expertise in strategic planning, business development, financial budgeting, marketing, sales, and team leadership.  He has a proven track record of delivering results on organizational goals and objectives.  He joined JFCS as a Business Advisor in November 2021.

His areas of responsibility have included business management, sales, customer service, marketing, supply chain, invoicing, R&D and quality control.  A strong technical background provides critical analysis and skills to analyze challenges and align to deliver business growth objectives.

Patrick has been involved in the development of a global leadership academy for younger up-and-coming workers and mentoring in the United States and abroad.

Email Patrick at pnix@jfcslouisville.org.
Advancement Team
Mary Cleary came to JFCS in 2000 after 20 years working with Catholic Charities' Migration & Refugee Services. After several years of helping JFCS build and expand on its refugee program offerings, Mary moved into her current position as Grants Manager. In this position she works with the executive team and program staff to identify the resources needed to support existing programs as well as expand services to address changing community needs, seeks out funding sources, and ensures that JFCS abides by its agreements with funders to provide services and track results.

Mary graduated from Fontbonne University with a bachelor's degree in Special Education in 1975 and took graduate level courses in Theology at Notre Dame University while serving as a Dominican Sister during the 1980s. Her mother was a primary influence in Mary's development of a lifelong commitment to social and economic justice, and she has dedicated her career to supporting efforts to serve and empower individuals and families who have been excluded from opportunity by our society.

Email Mary at mcleary@jfcslouisville.org
Avery is passionate about building relationships that strengthen the work of JFCS through volunteer opportunities, events, and community outreach. After graduating from the Jewish Communal Leadership Program at the University of Michigan's School of Social Work, Avery worked as a community builder and event planner for a young adult engagement organization in Metro-Detroit. She found her way to Louisville in 2019 when she began working at JFCS. Hailing from Metro-Detroit with pit stops in Nashville, Arkansas, and Chicago, Avery loves living in Louisville.

When she's not coordinating volunteer opportunities or planning an event, you can find her walking her dog, cuddling with her cats, or hanging out with her husband. She also enjoys playing mahjong, attending concerts, and trying new restaurants and recipes.

Email Avery at amarkel@jfcslouisville.org
As Communications Manager, Kristi Quinn is passionate about expanding the mission of JFCS and the amazing work we do for the community. A graduate of the University of Kentucky, her previous professional experience always included communication elements and a creative tilt. Kristi has held several roles within JFCS since 2016 - most recently Career Services Manager - but moved to the Advancement Team in 2021 to build upon her writing and creative talents. Her experience and knowledge of all facets of the organization prove valuable in her current role, as she manages our social media, creates promotional materials, and oversees all internal and external communications.

Kristi loves to dance, listen to music, practice yoga, watch any kind of sports and spend time with her family.

Email Kristi at kquinn@jfcslouisville.org.