Give Now
---
You Can Make A Difference
At JFCS, we strive to see that all in Greater Louisville live with dignity and purpose. You can join us in fulfilling that mission by making a gift to JFCS's area of greatest need today.
With your generous support, JFCS is expanding possibilities to meet the needs of the most vulnerable people in our community. We work with people from all walks of life: Holocaust survivors and newly arrived refugees, young people seeking their first job and retirees returning to the work force so they can make ends meet; elders aging in place and family caregivers looking to support their loved ones. With your generous financial support, you help ensure we will continue our critical work.
---
This fall brings the return of the Lillian O. Seligman Contemporary Thought Forum and A Night of Humor! Join us on Monday, November 14 at the Trager Family JCC as we welcome speaker, comedian and Louisville native Raanan Hershberg. This FREE event requires registration – reserve your seat today!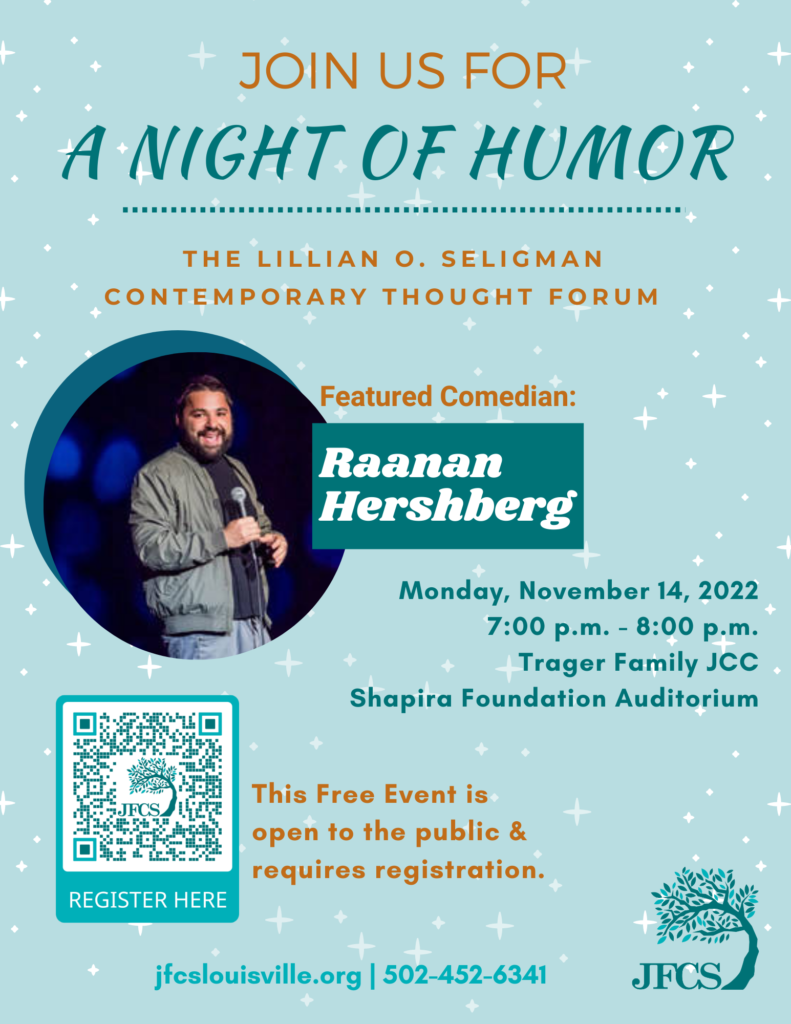 ---
---
Impact
This year, we helped…