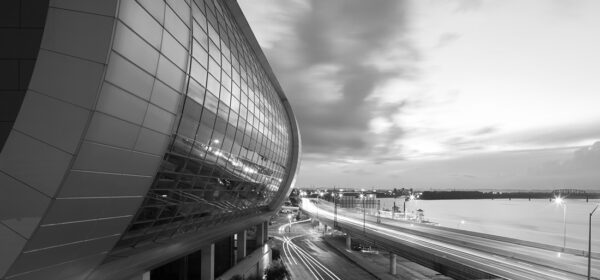 Leadership & Staff
---
2022 – 2023 Board of Directors
Michael N. Fine
President
Jim Ensign
Vice President
Mark Roth
Vice President
Jordan Green
Treasurer
Robin Stratton
Immediate Past President
Michael Gold
At-Large Member
Linda Shapiro
At-Large Member
Vas Abramov
Pam Alaimo
Corey Buckman
Salli Coleman
Ayala Golding
Melanie House-Mansfield
V. Faye Jones
Micah Jorrisch
David Kohn
Carly Mason
Betsy Prussian
Mark Roth
Corey Shapiro
Helene Trager-Kusman
Derwin Webb
---
Executive Team
Finance & Administrative Team
Program Team
Jeffrey Brown joined JFCS in October 2022. Working in child welfare for almost 30 years, he brings his vast experience to JFCS as our Intake Coordinator. A graduate of Western Kentucky University, he spent almost 22 years at Brooklawn as their Director of Admissions, as well as working as a Discharge Planner and Youth Care Worker for a children's psychiatric hospital in Owensboro, KY. He also worked at the Salvation Army in their adult homeless lodge. Jeffrey has worked in a variety of settings, such as inpatient, community-based, partial hospital and residential, and has supervised staff in various capacities.

Besides his extensive experience, Jeffrey has been involved with martial arts for over 20 years and teaches yoga. He enjoys music, reading and traveling, especially spending time in the Caribbean with his girlfriend.

Email Jeffrey at jbrown@jfcslouisville.org.
Caleb Goldberg joined JFCS in October 2022 as our Data Analyst, working across teams to manage agency databases and provide analysis to help further our programs and mission. Caleb graduated from Earlham College with a Bachelor of Arts in Psychology in 2022.

Caleb is excited to join JFCS and is impressed with the wide range of services we provide, as well as the relaxed yet dedicated environment.

Email Caleb at cgoldberg@jfcslouisville.org.
Jessica, our Program Evaluator, is grateful to have been with JFCS since 2018. After graduating from the University of Kentucky with a degree in sociology, she worked for several years in a family business until realizing her passion was in nonprofit work. This realization has contributed greatly to the strength of purpose and tenacity that drives her efforts to support JCFS daily through administrative support of all JFCS programs, while promoting and furthering their mission.

In her spare time, she enjoys cooking, traveling, bowling and entertaining.  Jessica relishes time spent cheering on her beloved Wildcats, and spending time with friends, family and her husband Tony.

Email Jessica at jholloway@jfcslouisville.org.
Clinical Team
 

Leyla has been working as a licensed psychological associate since 2016 in Raleigh, NC within community mental health agencies. She graduated from the University of Louisville with a master's degree in counseling psychology and has spent most of her academic and professional career focusing on trauma-informed care for underrepresented populations. Leyla moved back to her home city of Louisville, KY and joined the clinical team at JFCS in February 2023.

She is excited to use her vast knowledge to make clinical assessments and help those managing the welfare and/or citizenship system, as well as provide therapy for those experiencing major life stressors, trauma, and other issues and disorders that may be impacting quality of life.
Dr. Sarah Roos is a clinical psychologist and has been with JCFS Louisville since January 2022. She received her masters and doctorate degrees in clinical psychology from Wheaton College with an emphasis on child and adolescent treatment and trauma-informed care.

At JFCS, Dr. Roos provides court ordered parenting strengths and needs assessments for individuals involved in the child welfare system in Jefferson County. She also offers therapy for individuals and families across the lifespan with a focus on trauma and adverse life events, relational challenges, mood disorders, and behavior/conduct concerns.

In her free time, Dr. Roos enjoys hiking with her dog, traveling to new places, reading a good fiction book, and watching movies.

Email Sarah at sroos@jfcslouisville.org.
Kennetha Williams, DNP, MS, APRN, PMHNP- BC, is a Nurse Practitioner and joined JFCS in late 2021. After earning a Bachelor of Art degree in Psychology and a Bachelor of Science degree in Nursing, Kennetha went on to near a Master of Science in Clinical Psychology from Eastern Kentucky University and a Doctor of Nursing Practice from the University of Louisville, with a specialization in Psychiatric/Mental Health Nursing. Kennetha also serves as an Assistant Professor at the University of Louisville School of Nursing, teaching undergraduate psychiatric mental health nursing.

After graduating from UofL's Doctor of Nursing program, Kennetha accepted her first Nurse Practitioner position at Seven Counties, serving as an Adult Psychiatric Mental Health Nurse Practitioner and working with individuals experiencing a wide range of mental health issues. In her extensive career Kennetha has worked with individuals of all ages, from children to adults. While she enjoys working with adults, her passion is caring for children and adolescents with developmental, behavioral and intellectual disorders.

Kennetha is a valuable part of the JFCS Clinical team, working alongside therapists and clients to provide medication management and psychiatric care.

Email Kennetha at kwilliams@jfcslouisville.org.
Naomi is a Licensed Clinical Social Worker in the state of Kentucky. She earned her Bachelor of Science degree in Social Work from the University of Kentucky, followed by her master's degree in social work at Spalding University.

Naomi embraces the power of connection and emphasizes the importance of creating a safe and trusting space for the clients that she serves. Naomi has been in the field for over 10 years and believes there is nothing more powerful than the therapeutic partnership.  Working with her clients, she implements evidence-based techniques and utilizes a mix of cognitive behavioral therapy, narrative therapy, mindfulness practices, solution focused strategies, and a strengths-based approach to create individualized treatment to their unique and varying needs.

Naomi is also trained in Sandtray therapy and uses this approach with children and adolescents experiencing anxiety, depression, and trauma related issues. Naomi works with all individuals and couples throughout the life stages with specialization and interest in anxiety, self-esteem, co-dependency, relational, and postpartum issues.

Email Naomi at ncarrico@jfcslouisville.org.
Melissa Roth brings more than 18 years of experience providing both individual and group counseling in various settings. Melissa joined Jewish Family & Career Services as a therapist in December 2020 after moving to Louisville from Chicago, IL.  There she supported students, families, and staff as a social worker in a high-performing middle school. Melissa helped lead a district-wide transformation to Positive Behavior Interventions and Support (PBIS), a philosophy that resulted in new classroom management styles, improved school culture, and reduced disciplinary incidents. Melissa earned a Master's in Social Work from The Jane Addams College of Social Work, University of Illinois at Chicago in 1999 and a Bachelor of Arts in 1997 from the University of Denver in Colorado. In her free time, Melissa enjoys playing tennis and spending time outside with her husband and two children.

Email Melissa at mroth@jfcslouisville.org.
Klein Older Adults Team
Paul Troy joined Jewish Family and Career Services as the Senior Crime Victim Advocate in October of 2022. Paul comes to JFCS with 20 years of experience in the field of victim advocacy; with nearly half of that time spent serving the seniors of Jefferson County. In addition to his time working directly with clients, Paul has presented extensively at national, regional, and state-wide conferences on topics like elder abuse, scam prevention, serving victim-defendants, and safety planning.

The Senior Crime Victim Advocacy program at JFCS reduces the barriers that seniors face when accessing the legal justice system.  By providing court advocacy, safety planning, information, referrals, and case management we help adults, 60 and older, in Jefferson County who have experienced crimes like:  financial exploitation, abuse, domestic violence, sexual abuse, robbery, burglary, or caregiver neglect.

Paul enjoys the supportive and collaborative environment at JFCS and is happy to be a part of the team. The father of triplets, when he's not working he enjoys spending time with his family, watching Jeopardy, and listening to music.

Email Paul at ptroy@jfcslouisville.org.
Family Stability Team
Career & Economic Opportunity Team
Advancement Team
Jim Mahanes is an award-winning reporter, editor and photographer who left the world of journalism behind to pursue his passion of wanting to make a difference in his community.  In his 20+ years post-journalism, Jim has worked for non-profits in the Metro Louisville area in marketing/communications, community engagement and fund development.

Jim is a Louisville native and a graduate of Murray State University. In his free time, Jim enjoys martial arts and hold 3 different black belts.  For the past 23 years, his primary interest has been the study of Japanese Ju Jitsu.
Mary Cleary came to JFCS in 2000 after 20 years working with Catholic Charities' Migration & Refugee Services. After several years of helping JFCS build and expand on its refugee program offerings, Mary moved into her current position as Grants Manager. In this position she works with the executive team and program staff to identify the resources needed to support existing programs as well as expand services to address changing community needs, seeks out funding sources, and ensures that JFCS abides by its agreements with funders to provide services and track results.

Mary graduated from Fontbonne University with a bachelor's degree in Special Education in 1975 and took graduate level courses in Theology at Notre Dame University while serving as a Dominican Sister during the 1980s. Her mother was a primary influence in Mary's development of a lifelong commitment to social and economic justice, and she has dedicated her career to supporting efforts to serve and empower individuals and families who have been excluded from opportunity by our society.

Email Mary at mcleary@jfcslouisville.org.
Avery is passionate about building relationships that strengthen the work of JFCS through volunteer opportunities, events, and community outreach. After graduating from the Jewish Communal Leadership Program at the University of Michigan's School of Social Work, Avery worked as a community builder and event planner for a young adult engagement organization in Metro-Detroit. She found her way to Louisville in 2019 when she began working at JFCS. Hailing from Metro-Detroit with pit stops in Nashville, Arkansas, and Chicago, Avery loves living in Louisville.

When she's not coordinating volunteer opportunities or planning an event, you can find her walking her dog, cuddling with her cats, or hanging out with her husband. She also enjoys playing mahjong, attending concerts, and trying new restaurants and recipes.

Email Avery at amarkel@jfcslouisville.org