With Warm Wishes for a Meaningful Passover
---
People throughout the Jewish community and across Greater Louisville turn to JFCS to better understand themselves or better their future. They come to us at the beginning of a career, the end of life and everywhere in between. They come for parents, for children and for themselves.
Shortly before the COVID crisis, we asked our staff to describe the barriers JFCS clients face and the feelings that result from those obstacles. Across the variety of services and the range of people we see, the words our staff used to describe the emotions they encountered were strikingly similar: constricted, stuck, tight, caught, trapped, confined, contained. In a word, mitzrayim.
Mitzrayim — the narrow place where our humanity is constrained. For our clients, and indeed for all of us as human beings, mitzrayim is not a place called Egypt or a thing of the past. Mitzrayim is a present tense combination of forces that curtail the fullest expression of our lives.
This past year has been such a narrow place, and through it all, JFCS has been here to expand possibilities so that each person and every family could meet their life's challenges with confidence.
This meant weekly calls to isolated seniors so they would know they are not alone. It meant home delivery of food and essentials to families who would have otherwise gone without. It meant rethinking careers and small businesses. It meant counseling sessions by phone or video, and homecare with PPE and temperature checks. It meant coordinating plans for eviction prevention and re-housing.
Because of our dedicated staff, volunteers and supporters — who, together, ensure that possibilities are available for all — JFCS has been here to widen the narrow places our clients often find themselves in, to expand their possibilities and to celebrate their successes alongside them.
You, too, are important in this work and your generosity to JFCS is needed now more than ever. This Passover, we invite you to join us in expanding possibilities for all in Greater Louisville to live with dignity and purpose. With your generous financial support, JFCS will continue to be here for each person and every family moving through the narrow place into possibility.
With appreciation and warm wishes for a meaningful Passover,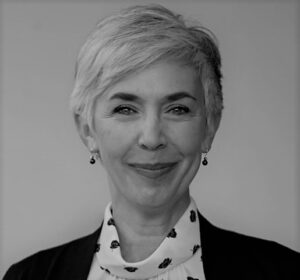 Deb Frockt, CEO
---