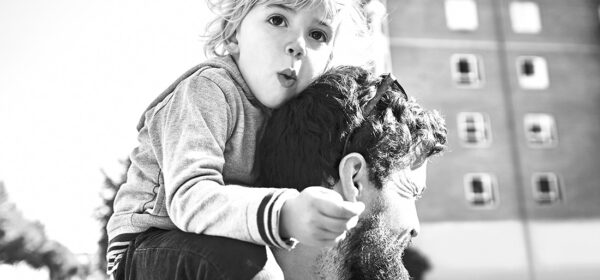 Jewish Life
---
Expressing Jewish Values
Through Service & Action
Volunteers are the heart of our programs and expand our capacity to serve the most vulnerable in our community.
Guided by our Jewish values, together, we serve with:
Kavod: Respect for the undeniable humanity of each person.
Chesed: Actions rooted in compassion and empathy.
Kehilah: Connections that strengthen individuals and build community.
Tzedek: Advocacy that fosters fairness and equity.
Avodah: Service to others that has the power to repair our world.
We invite you to join us in living your values through a number of volunteer opportunities that expand our reach and bring hope to those we serve.
Family Mitzvah events bring children and adults together in the performance of a mitzvah in service of others.  These events happen quarterly and are often connected to a holiday celebration.  Events are geared for ages three and up.

The Doris L. & Theodore B. Meyers JFCS Shabbos Friends program provides a monthly Shabbat celebration with Jewish seniors living in local assisted-living facilities and nursing homes. Volunteers spend time with the Jewish residents and bring them a taste of Shabbat.

Joy!Rides allow seniors to remain connected and involved in Jewish life with transportation services to religious services, holiday celebrations, Jewish Film Festival, JCC Senior Adult Program and other special events.  Wheelchair accessible van available.

Pledge 13 engages students preparing for the bar/bat mitzvah celebrations by inviting them to commit to giving a minimum of thirteen hours of community service to JFCS organized events or through other organizations.

The pantry welcomes JFCS clients and our neighbors in the 40205, 40207, 40218 and 40220 zip codes. The pantry operates on a client-choice model and provides a variety of fresh and shelf-stable food options in addition to personal care items and cleaning supplies.

JFCS invites you to explore opportunities to live your values through service in support of our organization.  Volunteers expand our ability to serve as telephone reassurance callers, pantry stockers, making food deliveries, Shabbos Friend visitors and assisting with special events.