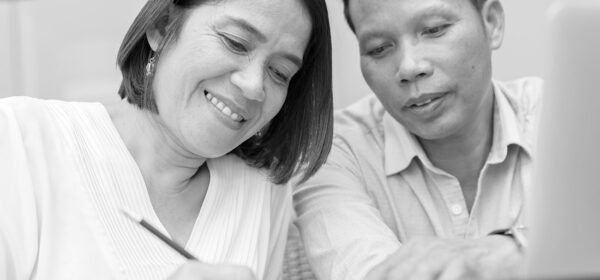 Career Services
---
Navigating Career
Exploration and Transitions
Up to a third of your life is spent at work. Discovering a career that aligns with your unique interests, skills and experience brings fulfillment and satisfaction. Whether you are embarking upon your first job, experiencing a career transition, or searching for a twilight career before retirement, Career Services will empower you to make informed decisions regarding your individual career path. We will help you explore vocational options and prepare you to enter the job market with confidence.
Find your best fit and explore your options to align your career with your experience, interests and goals. Career assessments help ascertain how your interests, strengths and personality can determine which career path fits your unique skill set.

Our career counselors and coaches provide expert guidance and advice, whether it's to ensure you've explored all options, decide between two potential career paths or make smart choices regarding your job search.

Launching a job search requires a strong resume, excellent networking skills, and the confidence to win over the employer during an interview. Our career experts will help you locate available positions, connect with and get noticed by employers and interview with poise and self-confidence.

We provide students with disabilities the skills and tools needed to succeed after high school. Workshops are provided in career exploration, job readiness and post-secondary education to prepare these students for future employment, while promoting self-advocacy at school and work.

Refugees and immigrants face unique career challenges in the US. We assist them in returning to their former careers through document evaluation, recredentialing and recertification. We also help individuals explore new career options and expand opportunities to build strong careers.

Navigating resources and services can be daunting in the best of circumstances and become more so when managing a crisis. Case managers will assist you with identifying and accessing critical resources and services to stabilize and plan your future goals.

In partnership with the Office of Vocational Rehabilitation (OVR), we evaluate career and educational options for individuals with disabilities. Through consultation and assessment, we work with OVR to help determine each individual's interests and strengths to make informed career decisions.

Career Services hosts group sessions in the areas of career exploration and job search preparation. These workshops provide valuable information and give individuals a sense of community and space to express shared experiences as they navigate career transitions.