DEI+/TIC Welcome Statement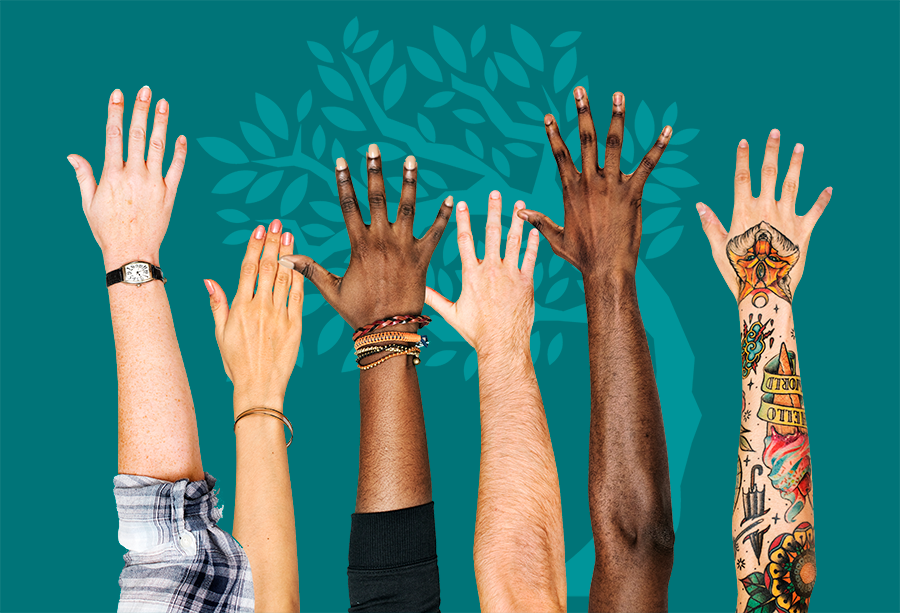 The vision of JFCS is that ALL in Greater Louisville
live with dignity and purpose.
The vision of JFCS is that ALL in Greater Louisville live with dignity and purpose. This vision is not possible without prioritizing diversity, equity, inclusion, and a trauma informed approach. We believe it is central to our mission to not only meet the immediate needs of individuals but break down the systemic barriers that can prevent individuals from realizing their full potential.
In 2021, JFCS established a DEI+/TIC (Diversity, Equity, Inclusion+/Trauma-Informed Care) Committee comprised of staff and board members to evaluate and improve our internal and external practices. We believe in continuously improving and striving to be a model in our community for equitable service.
We are committed to an environment in which all staff, board, volunteers, and clients can thrive. We strive to foster equity, remove barriers to access and opportunity, recruit, retain, and grow a diverse and inclusive workforce and board of directors that reflect the communities we serve. Join us in building an accessible and inclusive environment for staff, clients, and Greater Louisville.